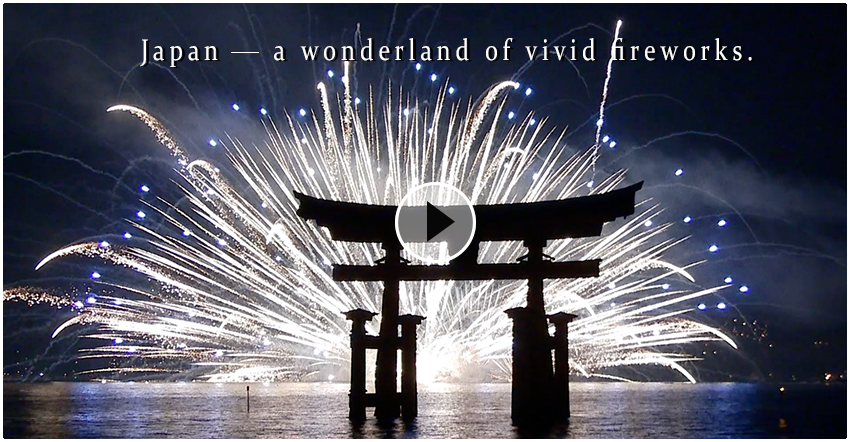 The Japan HANABI Association was established on July 21, 2016. It is a team made up of renowned fireworks experts from across Japan, with a particular focus on those from fireworks companies in the Tokyo area.
Our goal is to launch Japan's artistic fireworks—some of the greatest in the world—as a symbol of Japan's recovery during the country's shining moment as the host of the Tokyo Olympic and Paralympic Games. We are particularly focused on the opening and closing ceremonies.
We have sought out the finest technical expertise in the world of Japanese fireworks.
Renowned fireworks experts

, who preserve and continue to perfect traditional techniques from the various regions of Japan.

Fireworks developers

, who are on the cutting edge of Japanese fireworks with innovative future technologies.

Leading fireworks producers

, who take fireworks performance techniques to the next level using the latest technology.
Bringing together the experts on the front lines of the fireworks industry from all corners of Japan, the Japan HANABI Association is the country's only organization dedicated to creating the largest firework in history to celebrate the Tokyo 2020 Olympic and Paralympic Games.
We're striving to offer visitors the ultimate in hospitality by making full use of fireworks performance techniques powered by gold-standard technologies. Our goal is to deliver an innovative, unforgettable fireworks demonstration beyond what anyone has ever seen before in order to showcase Japan's artistic fireworks, already said to be the best in the world.